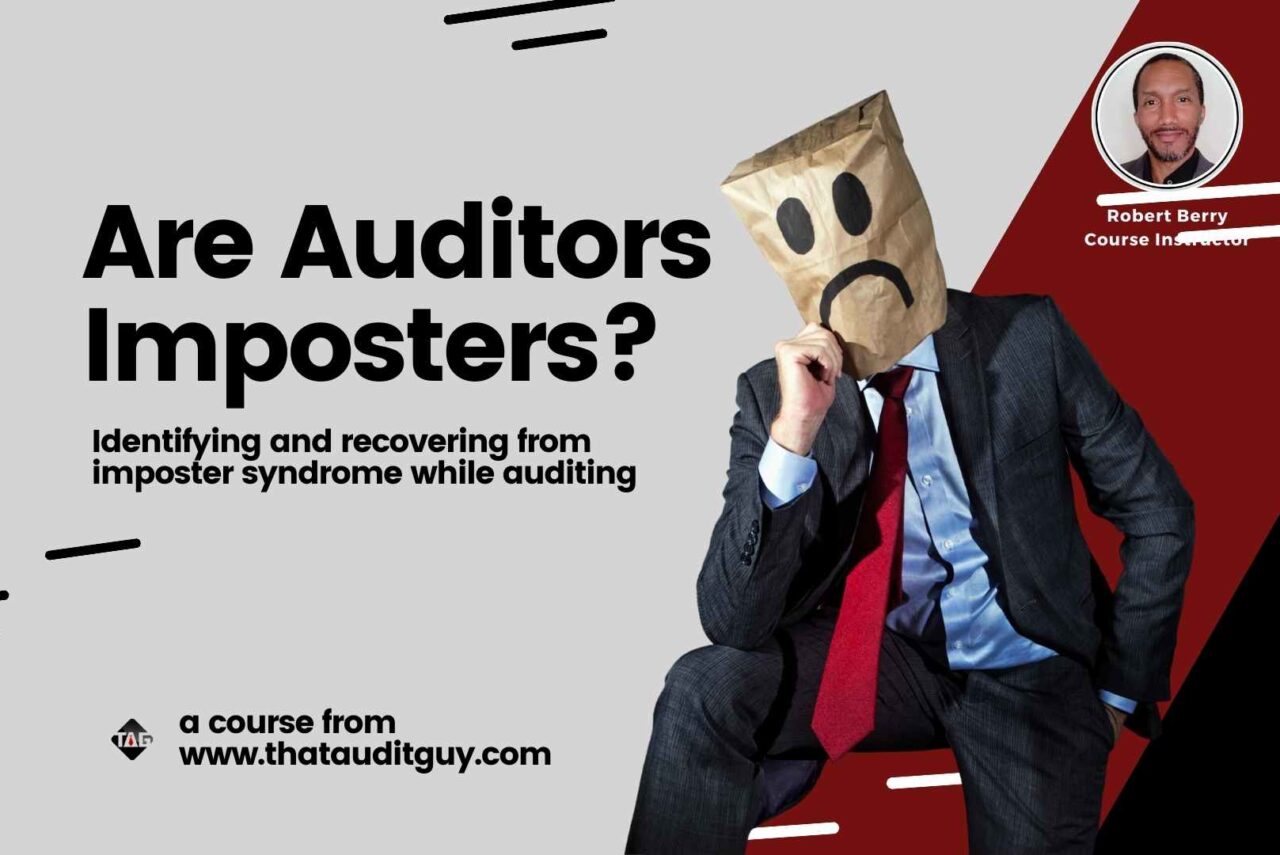 Auditing
Are Auditors Imposters | AB-EP044 | .5 CPE | Auditing category
Course Overview
Has a client ever made you feel like you weren't in the right profession?
Have you ever felt like you didn't know what you were doing?
Of course you have.
You think you should know everything about your client's job function.
And when you don't, you start to feel like a fraud.
But you are not an imposter.
Your job is not to know every intricate detail of your client's job.
This course discusses imposter syndrome for internal auditing.
We'll talk about why you feel the way you do and what you can do to overcome it.
What You'll Learn?
1. Validation: The podcast acknowledges that imposter syndrome is a common experience among auditors. By hearing stories and comments from other auditors who have felt like imposters, listeners can validate their own feelings and realize they are not alone.

2. Awareness and Understanding: The podcast explores the reasons why auditors may feel like imposters. By understanding these underlying factors, auditors can gain insight into their own feelings and develop strategies to address them.

3. Practical Tips: The podcast offers practical advice and strategies for overcoming imposter syndrome.
The target audience for this course is any auditing professionals. But especially those struggling with accepting their role as an awesome auditor.
There are no specific requirements for this course.
There are no additional materials for this course.
Student Feedback
Duration

00:30:00

Lessons

1

Skill

Beginner

Last Update

November 25, 2023